Steps to Recover your Password
Enter Your Username and then click on Reset Password Button.
You will receive an Email containing link to generate your password.
After clicking on that link you will be redirected to webite and You will receive another email containing your Auto generated Password.
Using the Auto Generated Password,now you can login to our website.
After Login,you can go to Manage Account Link,click on Change Password Button and you can now chose your own password.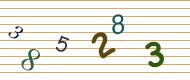 Reset Password